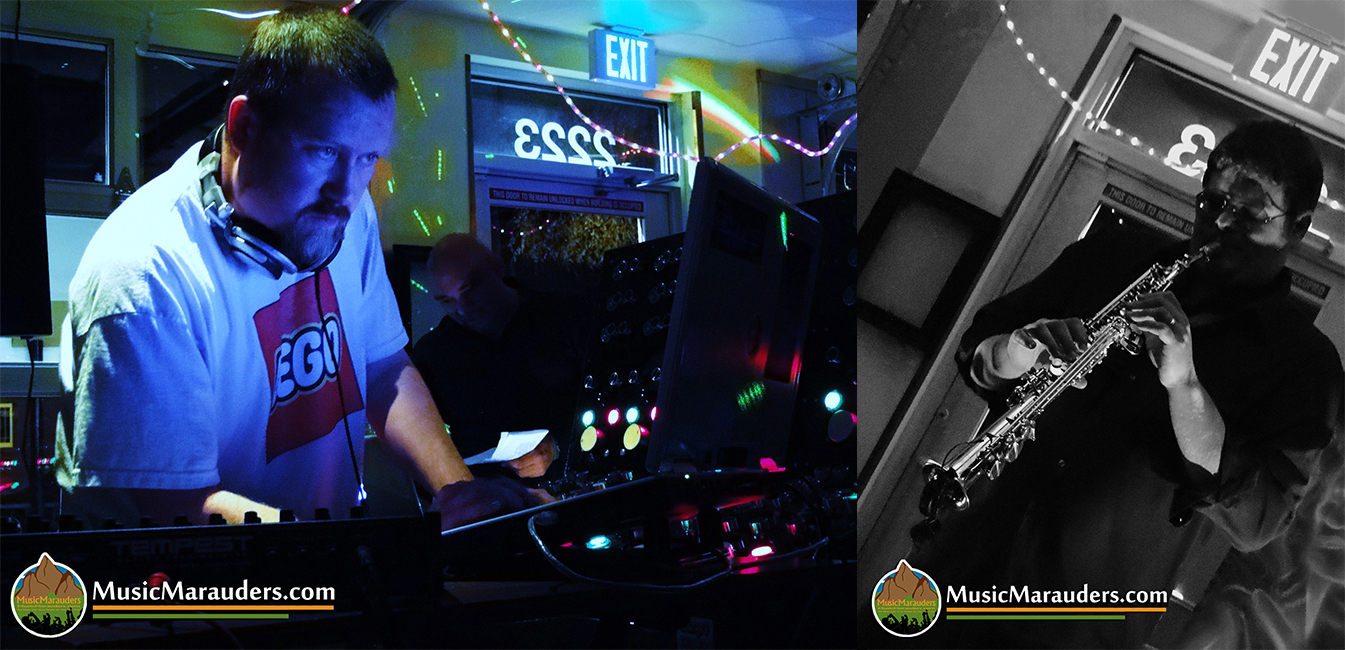 A Seamless Blend of
Jazz and Electronica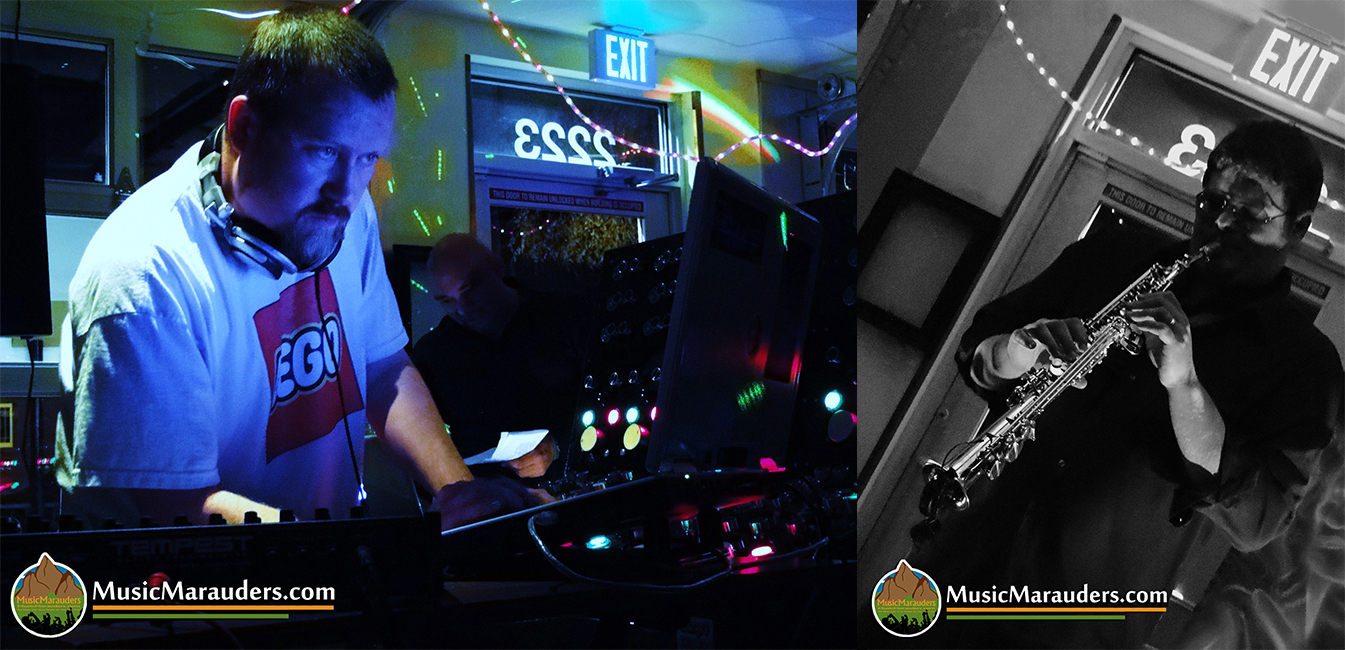 A Seamless Blend of
Jazz and Electronica
Together these players cut a deep, chilly, down-tempo groove that makes for exceptionally easy yet edgy listening, dancing and socializing.-- Denver Westword, "Best of"
TEXTILES NEW RELEASE BENEFITTING ACCESS GALLERY
 Colorado downtempo masters Textiles return with a tasteful collection of electronic music, jazz and psychedelia for their most recent release benefiting Access Gallery of Denver, CO! The newly reformed trio includes original members D-minus on Colossus and beats, Pete Wall on saxes/flute/keys and the addition of Patrick Latella on guitar. The result is a song to song exploration of space that flows like a meandering creek under the stars, leaving the listener grounded yet elevated. The album is the perfect balance of vintage flavor and familiarity coupled with a progressive new path forward setting the stage for the band's all-in return to producing new music and experiences in 2020 and beyond...
www.textilesmusic.bandcamp.com
**Note: Album may be downloaded for free or for any donation amount. Please give what you can via the Access Gallery link (www.accessgallery.org/donate)  All proceeds will be donated to Access Gallery.**
Access Gallery (www.accessgallery.org) is an inclusive nonprofit organization that engages the community by opening doors to creative, educational and economic opportunities for people with disabilities to access, experience and benefit from the arts. Like the rest of our community, we have been working from home since March 16th. Their art materials and their artwork were suddenly inaccessible. This is when we realized that we are much more than an arts organization – we're a safety net. We have delivered art supplies, food, masks, gift cards and even a couple of computers so that our artists can stay connected. Your donation will support our artists with disabilities to continue to pursue their passion.
Please help support our artists and programming -
Textiles
Live @ The Chopshop 5.22.20 featuring Patrick Latella
Access Gallery Fundraiser